Getting To Grand Cayman
We are excited to announce that our official travel partner for the 2015 Mercuryman is TRITHEWORLD.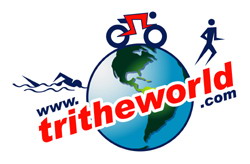 Loading map...
The Cayman Islands are located approximately 450 miles south of Miami.
Grand Cayman (Owen Roberts International Airport – GCM) is well connected by air from numerous U.S. and international destinations.
For a comprehensive map of all direct flights and flight times, please refer to the Cayman Islands Tourism Association website.
Cities with easy access to Grand Cayman include:
Miami: several daily flights on Cayman Airways & American Airlines. Flight time is only 75 minutes!
New York: Several airlines offer direct flights from JFK and Newark, including Cayman Airways, Continental and JetBlue
Chicago, Tampa: Fly direct to GCM on Cayman Airways
Atlanta and Charlotte: Direct flights on Delta and US Air several times per week
Houston: United flies from Houston to Grand Cayman in less than 3 hours
Washington, D.C.: United and Cayman Airways operate direct flights
Toronto: Fly direct to Grand Cayman on West Jet and Air Canada
London Heathrow: British Airways flies to Grand Cayman (via Nassau) several times per week.